Experiments and Investigations
by Cathy Duffy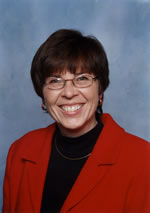 Science experiments and investigations are important in all programs, but there are different methods of presenting them that we encounter in Christian science texts. One method presents the concept and explanation, then has children perform an experiment to see that what they read is true.
Another method has children perform the experiment or investigation to observe what is happening, try to make an educated guess as to the cause, or make other predictions to test. In the second method, called discovery learning, children need to be guided to know that there are true, consistent answers. In my opinion, the second method is preferable because children are rarely interested in doing an experiment when they already know what the result will be as they do in the first method. Generally speaking, Rod and Staff and A Beka frequently use the first method while BJUP uses the second.
Even better than most textbooks when it comes to activities and experiments are some of the numerous books of science activities available at the library or bookstores. Not all science activity books are good. Some are difficult to follow. Some do not clearly indicate the purpose for the activity either before or after. If children do something interesting but no learning takes place, all you have is entertainment. So why bother?
While the library is an excellent source for activity books on all levels, you might use these guidelines to select those you will use:
1. Look for clearly worded instructions and explanations.
2. Look for a purpose for each activity.
3. Books that allow children to hypothesize (suggest possible solutions) are better than those that present the answer before they begin.
4. For older children, look for activities that will require recording of data for analysis.
5. Look for questions that are thought provoking.
6. Look for books that require simple, easily-available materials.
7. If you want children to experiment on their own, look for an attractive format.
Two examples of what I consider good experiment books are Science on a Shoestring (Pearson Learning Group) or any of the Backyard Scientist books.
None of these are grade specific, but they are especially good, thought-provoking books that present experiments and activities for children, allowing them to try to predict the answers.
copyright 2005 Cathy Duffy
Home
|
Updates for 100 Top Picks
|
Great Book Reviews
|
Articles
|
About Cathy Duffy
|
Contact Us
Ordering
|
Submit Products for Review
All reviews and articles on this site belong to Cathy Duffy unless otherwise identified. No review or article may be copied or reprinted without permission except for a single copy of a review made for temporary use AND not shared with others. Our organization does not engage in any solicitation activities in California specifically targeting potential customers residing in California (including distributing flyers, newsletters and other promotional materials, sending emails, initiating telephone calls or making referrals in person) that refer potential customers to the retailers with whom we have links.


© Copyright 2010-2013 - Cathy Duffy Web Design by Servator Design