KONOS Character Curriculum
KONOS Character Curriculum
[The complete review is in 101 Top Picks for Homeschool Curriculum.]
KONOS features Bible-based character traits as unit themes in their unit studies for children in grades K through 8.
Subjects included in KONOS are history (primarily American history), Bible, social studies, science, art, music, drama, practical living, health, critical thinking skills, and character training, as well as some language and math. The authors suggest you use other math and language programs as needed. If you use all three volumes of KONOS, you will cover material typically covered in history and science programs in elementary grades with the exception of world history. World history gets spotty coverage in the elementary grades but is covered extensively in their high school program.
Because the authors believe children learn best by "doing," this program is very hands-on—an ideal program for Wiggly Willys. The real strength of KONOS is in the number of activities from which you can choose. There are many more ideas than you can possibly use. Some people are overwhelmed at the choices, but the many alternatives allow you to choose how much time you spend, the number of hands-on activities, field trips, books, etc.—whatever fits your situation.
Lesson plans list materials and preparation needed, then recommend activities for younger, middle, and older children. The lesson plans are a tremendous help to those who are overwhelmed by too many choices and also to those who want just a little help in quickly sorting through all the ideas. KONOS lesson plans provide structure, yet they leave much room for individualizing. Parents who prefer a set structure and routine might have trouble using KONOS, while those who prefer variety will likely enjoy it.
While Volume 1 should probably be the first volume used with children in grades K to 3, any volume, including the third, could be used at any level. Each volume of KONOS can be used for two years. KONOS provides detailed background information for some activities but not all. Library books and other sources will be needed to round out the lessons. Detailed lists of resources and activities are under each heading.
[The rest of the review is only in 100 Top Picks.]

Pricing
Volumes 1, 2, and 3 - $110 each
timelines - $59.95 per volume
curriculum/timeline combos - $148.95 each
Index - $20
KONOS In-A-Box - $225 each
KONOS In-A-Bag - $99 each

All prices are provided for comparison only and are subject to change. Click on prices to verify their accuracy.
Singapore Math: Primary Math Workbook 1A US Editio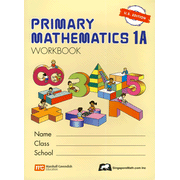 Instant Key
Suitable for: best for group/family but will work one-on-one with a single child
Audience: grades K-8
Need for parent/teacher instruction: moderate to high
Prep time needed: moderate to high
Teacher's manual: each volume is your manual
Educational philosophy: unit study, real books
Religious perspective: Protestant
Publisher's Info
KONOS Character Curriculum

PO Box 250
Anna, TX 75409
972-924-2712
email:
info@konos.com
www.konos.com
Home
|
Updates for Top Picks
|
Great Book Reviews
|
Articles
|
About Cathy Duffy
|
Contact Us
Ordering
|
Submit Products for Review
All reviews and articles on this site belong to Cathy Duffy unless otherwise identified. No review or article may be copied or reprinted without permission except for a single copy of a review made for temporary use AND not shared with others. Our organization does not engage in any solicitation activities in California specifically targeting potential customers residing in California (including distributing flyers, newsletters and other promotional materials, sending emails, initiating telephone calls or making referrals in person) that refer potential customers to the retailers with whom we have links.


© Copyright 2010-2014 - Cathy Duffy Web Design by Servator Design