Alpha Omega Publications (AOP) first developed their LIFEPAC curriculum, a self-instructional learning system using a number of worktext booklets for each subject. Years later, AOP responded to the proliferation of computers and improvements in technology by using their LIFEPAC curriculum as the foundation for their computer-based curriculum, Switched-On Schoolhouse (SOS) which is run from USB thumb drives. Most recently, they created Monarch, an online version of SOS.
Because both SOS and Monarch share most features in common, I will address those commonalities first.
Both SOS and Monarch are available for grades three through twelve in a completely computerized format that includes full-color graphics, videos, sound, a text-to-speech option, internet excursions, and many other features.
Many parents love SOS and Monarch because they allow students to work independently—a tremendous help for parents with little time to oversee schoolwork. Parents only need to set up the initial program (with SOS) or sign in to their account (with Monarch), customize lesson plans if necessary, check student progress which can be viewed in teacher mode on the computer, and review writing assignments. Parents can also build supplemental lessons if they wish with SOS.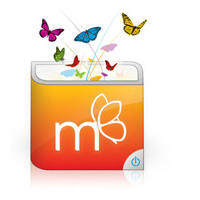 For both SOS and Monarch, individual courses for Bible, math, language arts, science, and history/geography can be purchased, or you can purchase complete grade-level sets. Numerous elective courses are also available.
The programs follow the same general format for each subject. A topic is introduced then students are given pertinent vocabulary words to learn. Activities and games help students to quickly master the vocabulary words. (Vocabulary words with definitions can also be printed for practice offline.) A number of games for reinforcing concepts and material are also built into the lessons for math, geography, and vocabulary drill. However, games are a proportionately small part of the program. Students may skip these games if they wish.
Students read through each section of instructional material on the screen, then click "Show problems" at the bottom of the screen to work through comprehension activities. Questions are presented mostly in multiple-choice, sorting, and matching formats. Incorrect answers are immediately identified, and students have an opportunity to correct them, but with a limited number of attempts available in each lesson.
In all subjects other than math, these section questions allow students to scan the text material to figure out what the correct answer should be most of the time. However, sometimes students must make inferences, read maps, or interpret data to arrive at correct answers. Math programs require students to solve problems. If students miss questions, those that were answered incorrectly are presented again.
Once students have answered all questions correctly for a set number of lessons, they take a quiz. It is possible to set the program such that students cannot scan material when taking a quiz, so this is when you will really know whether or not they've learned anything. (Be aware that the "open book" option allows students to exit and enter the quiz as many times as they wish, allowing them to check the lesson for information they don't know.) Some written responses are required in the exercises and quizzes. Exercises, quizzes, and tests are scored by the computer although parent or teacher override is permitted if you choose to accept an answer as correct that the computer rejects as incorrect.
Both SOS and Monarch are professionally produced, and AOP continually works at improving the courses. Courses allow parents control over which lessons are to be assigned in which order, grade format, access to the internet, and how lenient or tough to be with the spelling of answers. In both SOS and Monarch, "At-a-Glance Assignment Indicators" highlight past-due lessons making them easy to spot, and a message center makes it easy for parents and students to send notes to each other.
Parents also set up a school calendar that allows the computer to schedule each student's rate of progress. The computer then alerts students if they get behind schedule.
The programs move at a fairly good pace for the most part, so there's not a lot of wasted time as there is in software that tries to offer equal parts of education and entertainment. While in SOS answers are each followed by a verbal affirmation (which can be turned off if students prefer), there are no cute animations wasting time between answers and subsequent questions in either program within the coursework.
The content is non-denominationally Protestant throughout all subjects. Biblical concepts appear throughout all subjects, although less so in math than others.
The Bible programs offer solid content, including some scripture memorization. You can choose either the King James Version or the New American Standard Bible for Bible content. Biblical map identification is added to the typical questions and answers.
Language courses cover reading skills, grammar, composition, spelling, and vocabulary. Periodic writing projects stretch skills beyond the short answers students write within the lessons themselves. Book reports are included for grades three through eight.
History and geography are combined, with map work intermixed throughout lessons. A historical timeline is available to students if they choose to click on "linked" data in their history studies. (The timeline also can be accessed from within other subjects besides history and geography.) Essays, reports, and special projects expand learning beyond the computer. Science programs also include a few experiments, essays, observations, and other non-computer activities.
More than forty-five elective courses—some for elementary grades but most for high school level—can either be added to an SOS or Monarch core curriculum or used on their own. Just a few examples of the electives are Spanish and French courses for elementary grades or for high school, plus Consumer Math, State History, Physical Fitness, Personal Financial Literacy, Health, GED Preparatory Math, Introduction to Information Technology, and College Planner.
Both SOS and Monarch have "text-to-speech"—students highlight text they want to hear, choose from various electronic voices, and hear the passage read aloud.
In the teacher mode, both programs have a context-sensitive Help file as well as links to specific tutorials. In addition, free technical support is available for current subscribers to Monarch and for SOS users for two years after the purchase of the newest version.
With each new edition, SOS and Monarch continue to improve. Graphics, games, weblinks, and attendance tracking and reporting as well as a template and report for creating transcripts in SOS have been among the more visible improvements. Note that you can add other courses than those in SOS or Monarch to the transcript and otherwise customize it so that you can create a complete transcript.
SOS and Monarch make life easy for parents, but they are not perfect. As I have encountered in many other computerized programs, requested answers sometimes seem highly debatable. Teacher overrides are helpful in dealing with such situations, but that requires more immediate oversight. To reduce the number of computer-graded errors that might be debatable, SOS and Monarch have added additional variations of possible answers to numerous questions.
In the language program, students frequently work with reading selections, answering questions regarding the content. Unfortunately, some of the questions are too nit-picky. For example, one question asks students how many trees were in the backyard (13) in a story about family members being friendly to birds and animals. The number of trees was irrelevant unless you really want children to memorize that sort of detail when reading.
I encountered another potential issue in math courses with the presentation of addition and subtraction problems with regrouping. Given three-digit numbers, students will generally work from right to left to solve each problem, yet the cursor begins on the left, and it is a bother to get it to enter numbers in the logical order.
You can purchase optional printed SOS placement tests for the five main subject areas.
Differences Between SOS and Monarch
SOS runs only on Windows systems. Computer equipment should be fairly current for the program to run at a decent pace, for smooth viewing of video clips, and for the use of sound. Web excursions are not essential to the curriculum, so, for students using SOS, an internet connection is not absolutely necessary. However, web links in the courses add extra interest and additional learning opportunities. Also, an internet connection allows for automatic updating of the SOS curriculum.
Monarch is web-based, accessible at any time from computers with a consistent, high-speed internet connection. Monarch will run on computers with either Windows or Mac systems.
SOS offers more features than Monarch although these may or may not be important to you. In SOS, once you've got one student and his or her courses set up, it is easy to add additional courses and students. There is so much customization available to parents that most novices will stick with the basics until they get comfortable with the program. But once you've used it for a while, you should experiment with all of the fine-tuning features such as the ability to customize your calendar, create assignment options for students, customize subject reports, and even edit and create subjects. It is important to know that parents can zero out (reset) a lesson if a student needs to redo it completely. Parents can also print out lessons, problems, assignments, and records.
Other newer features in SOS are:
Bible lookup tool accessible from within any subject
Past Due Report form that lets parents know if any student assignments are late
Enhanced assignment editor that allows you to include picture files, weblinks, and videos within customized assignments
Parents should also take time to familiarize students with the dictionary and calculator available through the "resource center" in SOS.
Monarch is not quite as sophisticated, but AOP is continually adding and improving its features. Curriculum updates to Monarch are able to be released in real time all year round, rather than in an annual release like SOS. For instance, Monarch was updated to include Osama bin Laden's demise and the switch to My Plate rather than the traditional food pyramid shortly after each event occurred. In addition, in Monarch, a virtual keyboard for foreign languages makes it easy for students to type the proper symbols and characters. And there's no worry with Monarch about backing up data since it's stored at a secure location and is maintained for seven years after your subscription ends.
Another major difference between Monarch and SOS is the ownership. Customers purchase SOS for up to five students to use on one installation at a given time. Their curriculum is reusable. On the other hand, Monarch is available on a subscription basis by the month or the "year." One student may use a subscription for 12 months (with leeway given for up to 18 months) with a year subscription. Monarch's family plan accommodates up to three students, providing you with up to 50 courses (from the five core subject areas) for a year so that you can customize with course content across more than one grade level if needed.
It seems to me that the number of potential students in your family who might use the curriculum, the computer platform, and your internet connection would be the biggest factors for determining which option best suits your needs.
Summary
In spite of the computer-delivery platform, SOS and Monarch are not a creative approach to learning since course content must be very structured and controlled to be able to work within the computer format. Nevertheless, many parents will find that these programs make homeschooling possible for them, and some students will appreciate being able to work independently.