Christian Liberty Press's God's Creation science series for kindergarten through third grade is thoroughly creation-based. Courses include Bible verses and biblical references. The kindergarten and second-grade courses follow the days of creation in their organizational structure, although the science content ramps up for second grade. The first-grade course focuses on things that God has made, while the third-grade course is organized according to different areas of science.
Each course is presented in a consumable worktext. Student books are printed in beautiful, full-color with a "glossy" look. There are inexpensive teacher's manuals for kindergarten through second grade. For the third grade, there is no separate teacher's manual because instructions and answer key are included within the student worktext. Test packets are offered for grades one through three.
The World God Made (second edition)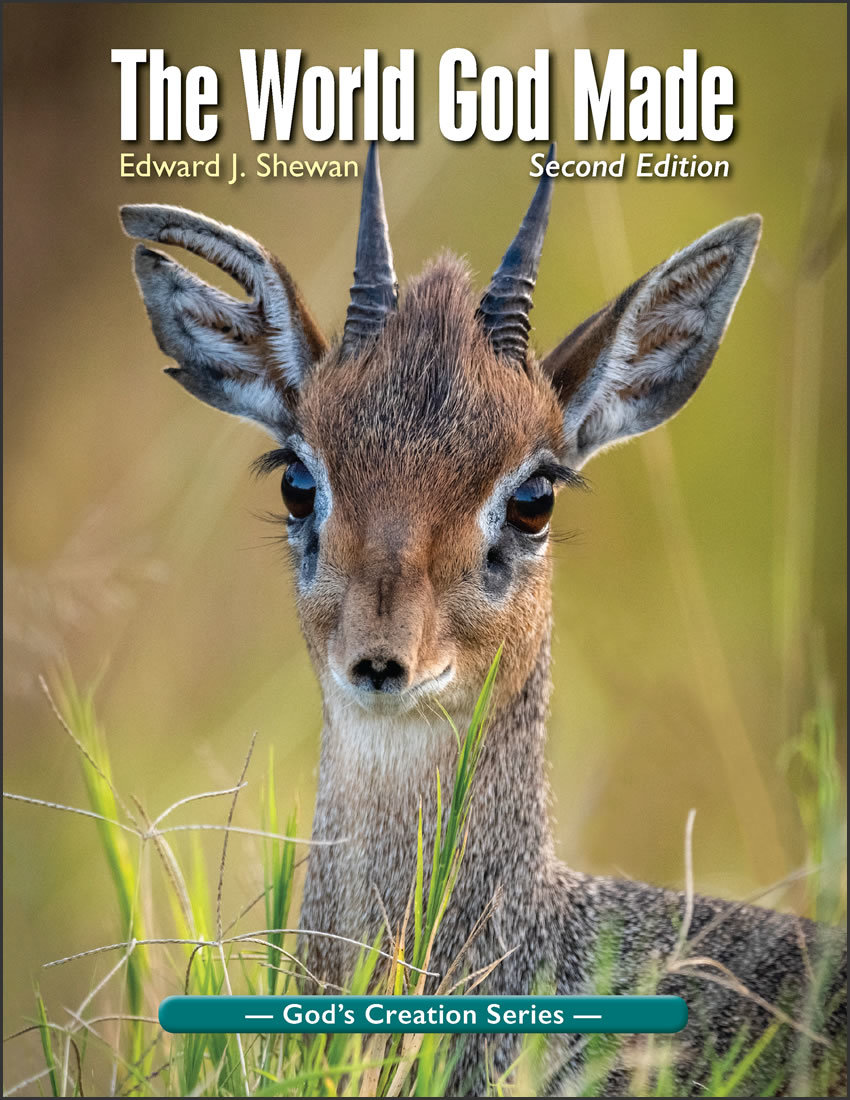 This kindergarten worktext is loaded with large, full-color pictures that are sure to grab the attention of young learners as they learn about the days of creation. The limited amount of text on each page should be supplemented by your own discussion of topics. The teacher's manual provides suggestions.
Some black-and-white illustrations are intended for children to color, complete the drawing, or follow dot-to-dots. Many, relatively-simple hands-on activities such as collecting rocks, pressing leaves, and planting vegetables are included within the lessons. Each unit concludes with questions which you might want to use orally with most kindergartners.
Our Father's World (second edition)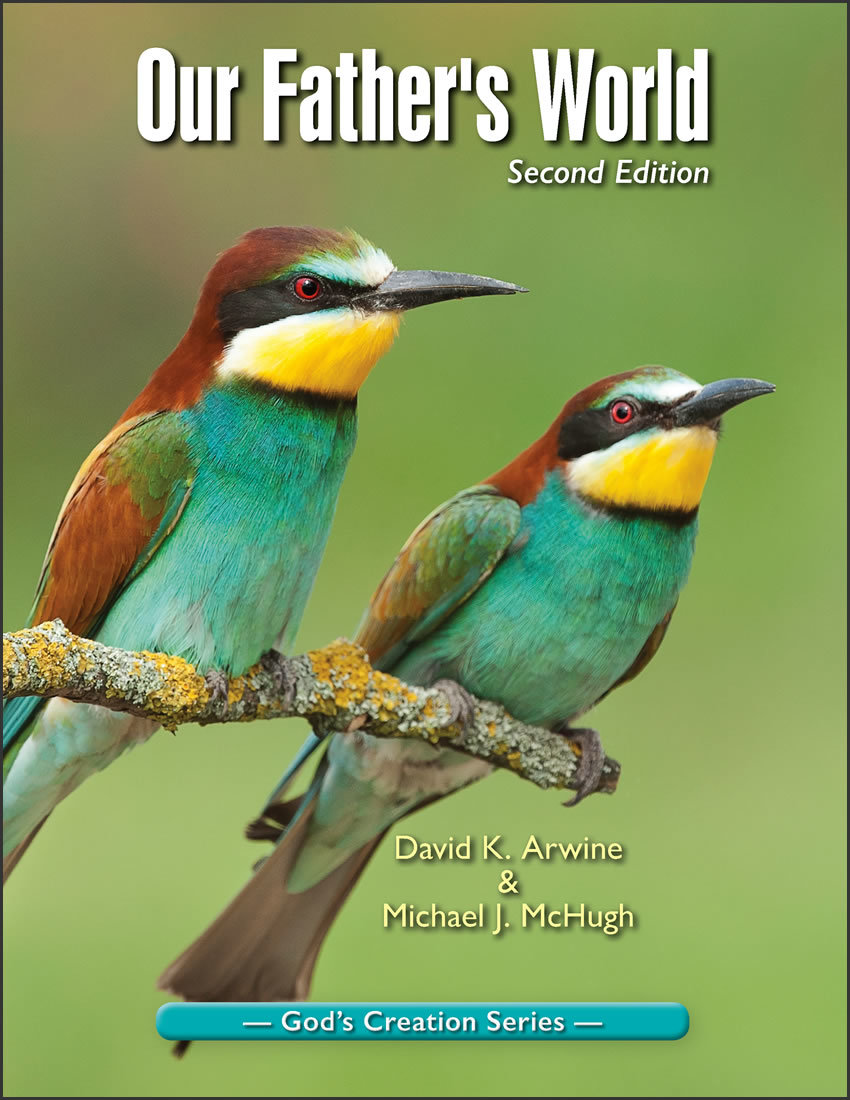 This beautiful, full-color, first-grade text introduces children to science with the theme of "things that God has made." It begins with the concept that God made everything, then follows the progression in Genesis 1 to teach about day and night, seasons, plants, insects, animals, and people.
For each topic, there is an eclectic collection of general introductions with details from selective examples. For example, insects are introduced, then special attention is given to metamorphosis, pollination, and the growth cycle of ants, and a few other topics.
While there is a bit of overlap in content with the kindergarten and second-grade courses, Our Father's World also covers some health and safety topics and adds a section called "Studying Things"—activities to help children understand concepts of balance, weight, temperature, flotation, and size. Each chapter has one or more "Something You Can Do" activities. Most of these involve hands-on or experiential learning.
God's Wonderful Works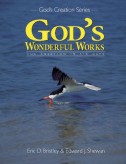 Suggested as a second-grade text, is subtitled "The Creation in Six Days." the book is organized in six sections reflecting what God brought into existence on each day. While there are sections that repeat from previous levels, different topics are highlighted in this course. For example, it reviews the three parts of an insect's body and the process of metamorphosis, both topics that children learned about in Our Father's World. Then students study winged insects, particularly grasshoppers, dragonflies, damselflies, cicadas, and mosquitoes. In addition, they learn the differences between arachnids and insects.
Hands-on activities help convey concepts in every lesson. Activities range from coloring, and cut-and-paste to creating a weather chart, growing paramecium in pond water, and experimenting to watch your own pupil grow larger and smaller.
Questions at the end of each section require some written work.
Exploring God's Creation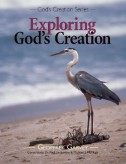 This third-grade text differs from the others in its organization. It is divided into four units: physics and chemistry, geology and botany, astronomy and weather, and biology and health. Hands-on learning is stressed rather than a reliance on absorbing information strictly from reading the text. Numerous color and black-and-white illustrations, large print, and relatively short text make it practical for young learners but less-challenging than some other science texts for third grade.
Every lesson includes an experiment/activity, but the thirty-one lessons should require only about two days per week. Some thought-provoking questions are built into the lessons. Unit reviews (quizzes) are provided within the book along with an answer key but you might also want the separate test booklet.
The situations and needs of homeschoolers were primary considerations in the development of this book, so you find practical experiments that require household items, field trip suggestions that are broader than those that are strictly for classroom groups, and an easy-to-teach, all-in-one book format that saves time and energy.
Summary
The Christian Liberty Press science series offers attractive worktexts at very affordable prices that are easy to use. While you might occasionally find an activity that's not practical, that will be rare. The entire series provides a strong foundation for a biblical, creationist worldview since it continually presents science topics within the context of God's creation.